INTERVIEW: Alan Walker on 'All Falls Down,' His Signature Sound & More
Since releasing his single "Fade" in 2014, Norwegian producer/DJ Alan Walker has not only made a name for himself in the dance music community, but in 2017, has taken his talents with him as he dips his toe into the pop world. His latest single, "All Falls Down," features Noah Cyrus and Digital Farm Animals, in addition to vocals from vocalist Juliander.
The song started out as a demo of a top line that was sent to Walker by Nick Gale (Digital Farm Animals) to work on the production for. Alan tells iHeartRadio, "I fell in love with it," and so, he took on the project. He adds, "It also helped it to evolve the sound with Alan Walker because as soon as the disc started, I realized that I could just kind of follow the vocal top line to create the whole melody of the drop, and I think it worked. It turned out pretty great. And then Noah Cyrus came about, and she also did an insanely good job on the vocal. I think that it almost all of it became a perfect trio."
In 2015, Alan scored a huge hit with his single "Faded," which he created from his 2014 song "Fade." "Faded" topped charts in countries around the world, as well as received multiple Platinum certifications. And from there, his career took off.
Those familiar with the 20-year-old DJ's music will know an Alan Walker song when they hear it, just from the signature sound in his production. He explains:
"'Faded' was originally a song I wrote back in 2014, which was 'Fade.' And when I created 'Fade,' my dad actually came to me and said, 'You need to create something that people can know you from, like a sound or signature.' And that's when I got the idea of keeping the same style as I did with 'Fade.' Then I did 'Spectre,' which has now become 'The Spectre,' which I recently put out, and I've been trying to keep the sound up, in sync with the speed. Kind of different chord lines, but at the same time, you kind of just stood here like, it's Alan Walker. And 'Alone,' which also has the triplets, which is the daca, daca like sound. 'Tired' was more into the commercial world, but at the same time, it was more Walker. I just wanted to try out something new. And now, 'All Falls Down,' is kind of going back to 'Faded,' 'Alone,' [and] 'Sing Me To Sleep,' and then putting them all together."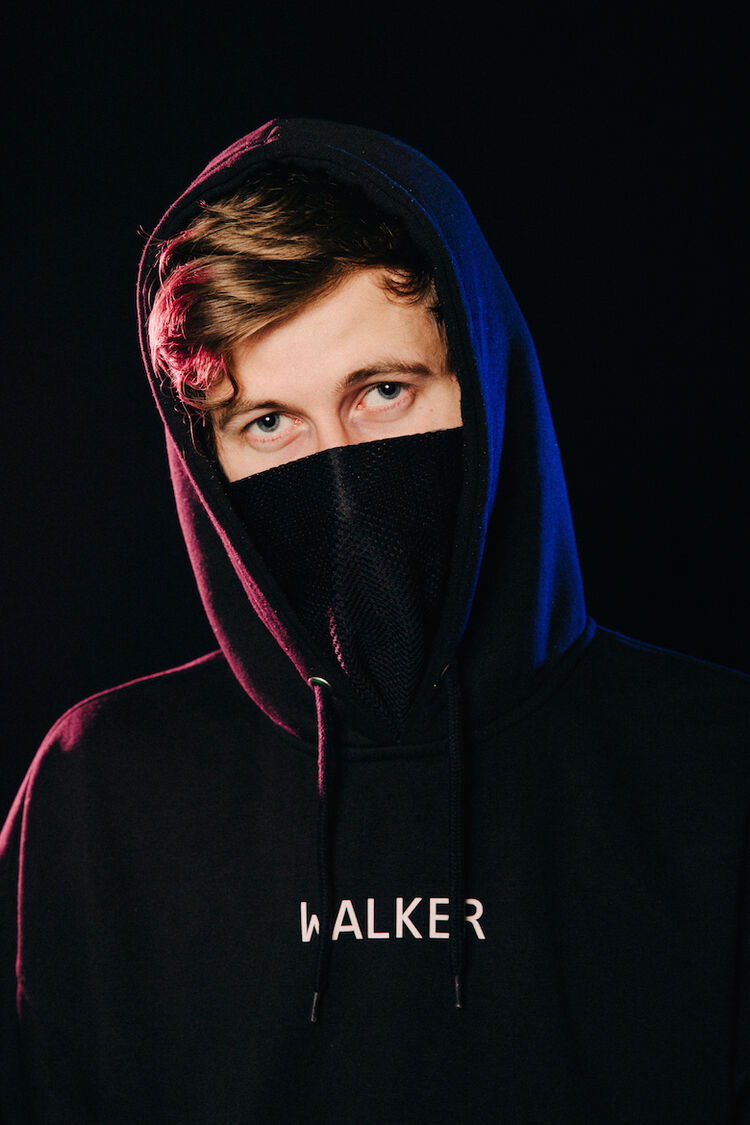 If you're just familiarizing yourself with Alan, "All Falls Down" isn't his first foray into the pop world. Earlier this year he released a song called "Tired" featuring Gavin James (who, this year, toured with Niall Horan), as well as remixed artists including Sofia Carson, Bruno Mars, Miley Cyrus, Julia Michaels, Sia, Charli XCX, and more. "I've been going in a good direction because it's become this sound of Alan Walker, and in more places where I can't take it to evolve the sound," Walker tells us.
Alan also explained how he describes his music, and it's all dependent on the person who is listening to it. He says, "I would say something uplifting or melancholy, and very emotional. My songs really depend on your mood. Like if you're happy, then the song is happy. And if you're sad, the song will be sad."
Watch Alan Walker, Noah Cyrus & Juliander perform "All Falls Down" below.