Bono 'Deeply Sorry' to Victims of Bullying at His Charity
Employees of a charity U2 frontman Bono helped found have been victims of a 'toxic' work environment, reports say.
Executives of the ONE charity (Bono himself is not named among them) have reportedly been covering up misconduct allegations for over a year.
That cover-up, and the conduct that led to it, is now the subject of a multi-million dollar lawsuit, reports The Daily Mail.
Much of the harassing treatment has been attributed to Executive Director Sipho Moyo (pictured below).
Allegations first came to light in November when over a dozen employees spoke-up, claiming they were treated "worse than dogs" while working at ONE—particularly its African office.
In one of the most shocking allegations, an employee claimed she was pressured to have sex with an elderly Tanzanian member of parliament. Even worse, when the woman refused, she was demoted and her salary was cut.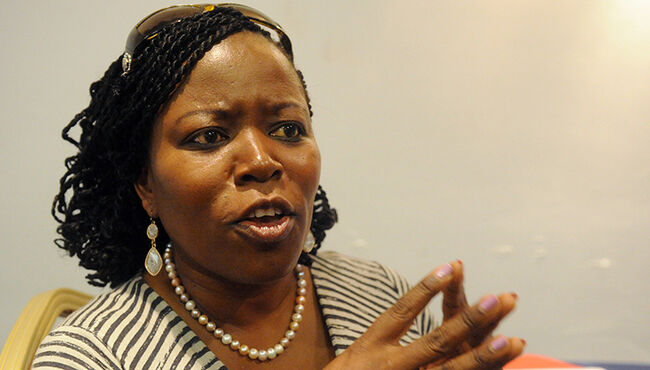 The resulting internal investigation prompted ONE CEO Gary Smith to admit there was plenty of evidence of "unprofessional conduct and, in particular, what I would characterize as bullying and belittling of staff between late 2011 and 2015 in our Johannesburg office."
The charity also failed to pay taxes and allegedly employed foreign workers on tourist visas.
ONE has embarked on many campaigns to fight tax evasion.
Bono said last week that he his "deeply sorry" for the situation, admitting that it had "gone badly wrong."
He continued saying he was "reeling and furious" about the misconduct and he promised to apologize to the victims in person.
Moyo, who earned nearly a quarter million dollars a year as an executive with ONE, isn't the only executive targeted by the allegations.
She alone, however, is accused of intimidating a staff member into massaging her feet; waking another worker at 1 a.m. and ordering her to figure out how to work the hotel A/C (even though Moyo was in Seattle at the time); and ordering a staff member to find and bring her a greyhound puppy.
Moyo was ONE's most senior African official. She denies bullying claims and argues that she's the victim of slander and libel.
She also claimed her co-directors treated her like their "personal maid" and abused her publicly.
The Daily Mail reports that all the claims are backed up by witness statements and documents.
"The toxic environment was terrible, with staff treated so badly," one former manager said.
The same manager said that when officials from London were sent to Africa to address the situation, they reportedly responded by patronizing their counterparts, telling staff to rub a wooden elephant to dispel the "negative energies."
A lawsuit on behalf of seven former staff members sued for about $5 million.
Photos: Getty Images